Greetings from Mackay
<![if !vml]>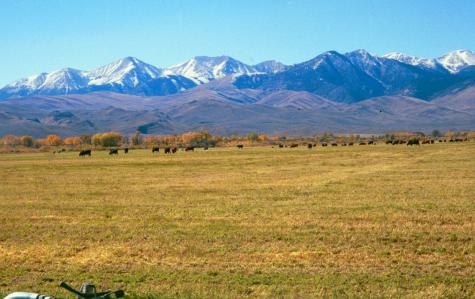 <![endif]>In an isolated area between the Lost River Range and the Pioneer Mountains, sits a small town of approximately 600 people. Its panoramic beauty immediately captures the heart of the visitor and one's first thoughts are, "Nobody but God could have created this majestic beauty." The high mountains and the quaint valley radiate with over 100 years of rich heritage, of family ties, small businesses, cowboys, farmers, miners and churches. Our town is famous for its beautiful sunsets, rodeos, free barbecues, fishing, hunting, and friendly western attitude. Here in the center of the Big Lost River Valley, Mackay reaches the elevation of 5,897 feet and sits in the picturesque shadows of Mt. McCaleb and Idaho's tallest mountain, Mt. Borah. In the center of this quiet secluded setting sits The Mackay Community Church that has been in existence since 1978. You are welcome to visit our town.
The church is affiliated with Village Missions, and our pastor is Mike Winters. The church sends a message that says, "we love you, we care about you, we welcome you to our fold." Engaged by the aid of the Holy Spirit, we walk together in Christian love; strive for the advancement of this church in knowledge and holiness; and to promote its prosperity and spirituality. We believe in one God eternally existing in three persons, God the Father, God the Son, and God the Holy Spirit. Therefore, we are here to serve you, to help you in your Christian walk, and to love you as Jesus Christ loves us (John15:9). You are welcome to join us.
<![if !vml]>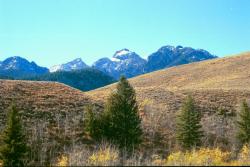 <![endif]>With the "Attack on America" we believe that our country has been called back to 2 Chronicles 7:14, in which we have the promise of God to "heal our land." Whatever battles are fought over the souls of people here at home and globally, must be waged with the Church on its knees and its eyes lifted toward heaven. On September 20,2001 our president George W. Bush said, "prayer has comforted us in sorrow and will help strengthen us for the journey ahead. In all that lies before us, may God grant us wisdom, and may He watch over the United States of America." You are welcome and encouraged to join us in prayer.