Salvation: God's Gift to You!
In the blink of an eye and the bite of the forbidden fruit sin entered the world. Sin is a debt against God. This sin prevents you from having a relationship with God. The good news is that God loves you and wants you to have an abundant life filled with hope and peace. He wants a relationship with you. When you ask for salvation your debt of sin is paid in full by the death of Jesus Christ on the cross.
<![if !vml]>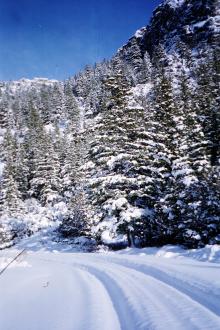 <![endif]>God loves you so much that he sent his only Son to die for you.
"For God so loved the world, that he gave his only begotten Son, that whosoever believeth in him should not perish, but have everlasting life. For God sent not his Son into the world to condemn the world; but that the world through him might be saved" (John 3:16,17).
Jesus is a mediator between God and humanity.
"For there is one God, and one mediator between God and men, the man Christ Jesus; Who gave himself as ransom for all, to be testified in due time" (1Timothy 2:5,6). In John chapter 14:6 of the Bible Jesus says: "I am the way, the truth, and the life: no man cometh unto the Father, but by me." "Behold, I stand at the door, and knock: if any man hear my voice, and open the door, I will come in to him, and will sup with him, and he with me" (Revelation 3:20).
Through the cross we are made blameless for now and eternity.
By salvation we are made pure and righteous in the sight of a holy God. All need to be saved, "For all have sinned, and come short of the glory of God; Being justified freely by his grace through the redemption that is in Christ Jesus:" (Romans 3:23,24).
Salvation is given freely by grace and faith. There is no sin that is so great that it can't be covered by the grace of God. It is a gift.
"For by grace are ye saved through faith; and that not of yourselves: it is the gift of God. Not of works, lest any man should boast" (Ephesians 2:8,9). "Knowing that a man is not justified by the works of the law, but by the faith of Jesus Christ, even we have believed in Jesus Christ, that we might be justified by the faith of Christ, and not by the works of the law: for by the works of the law shall no flesh be justified... I do not frustrate the grace of God: for if righteousness come by the law, then Christ is dead in vain" (Galations 2:16,21).
If you would like to receive salvation for your sins sincerely say a prayer like this:
Dear God, I know that I am a sinner. I believe that Jesus Christ died on the cross for the remission of my sins and that you raised him from the dead. I accept Jesus Christ as my LORD and Savior. Forgive my sins and make me the person you want me to be. In the name of Jesus Christ I pray. Now,tell somebody the good news of your salvation!
Enjoy your freedom!
"Therefore if any man be in Christ, he is a new creature: old things are passed away; behold, all things are become new " (2 Corinthians 5:17). "Stand fast therefore in the liberty wherewith Christ hath made us free, and be not entangled again with the yoke of bondage... For, brethren, ye have been called unto liberty; only use not liberty for an occasion to the flesh, but by love serve on another" (Galations 5:1,13).
To begin your walk with God:
Pray and read your Bible daily, worship with other christians in a church that preaches Christ and the Bible. Feel your hope and freedom and fly!